Welcome to Santa Maria della Salute, one of Venice's most iconic churches and a must-see destination for any visitor to this enchanting city. Let me take you on a tour of this magnificent landmark.
Built in the 17th century, Santa Maria della Salute was commissioned by the Venetian Republic as a votive offering to the Virgin Mary, in gratitude for the city's deliverance from the plague. The church's striking location at the entrance to the Grand Canal has made it a symbol of Venice, and its distinctive dome is a familiar sight on the city's skyline.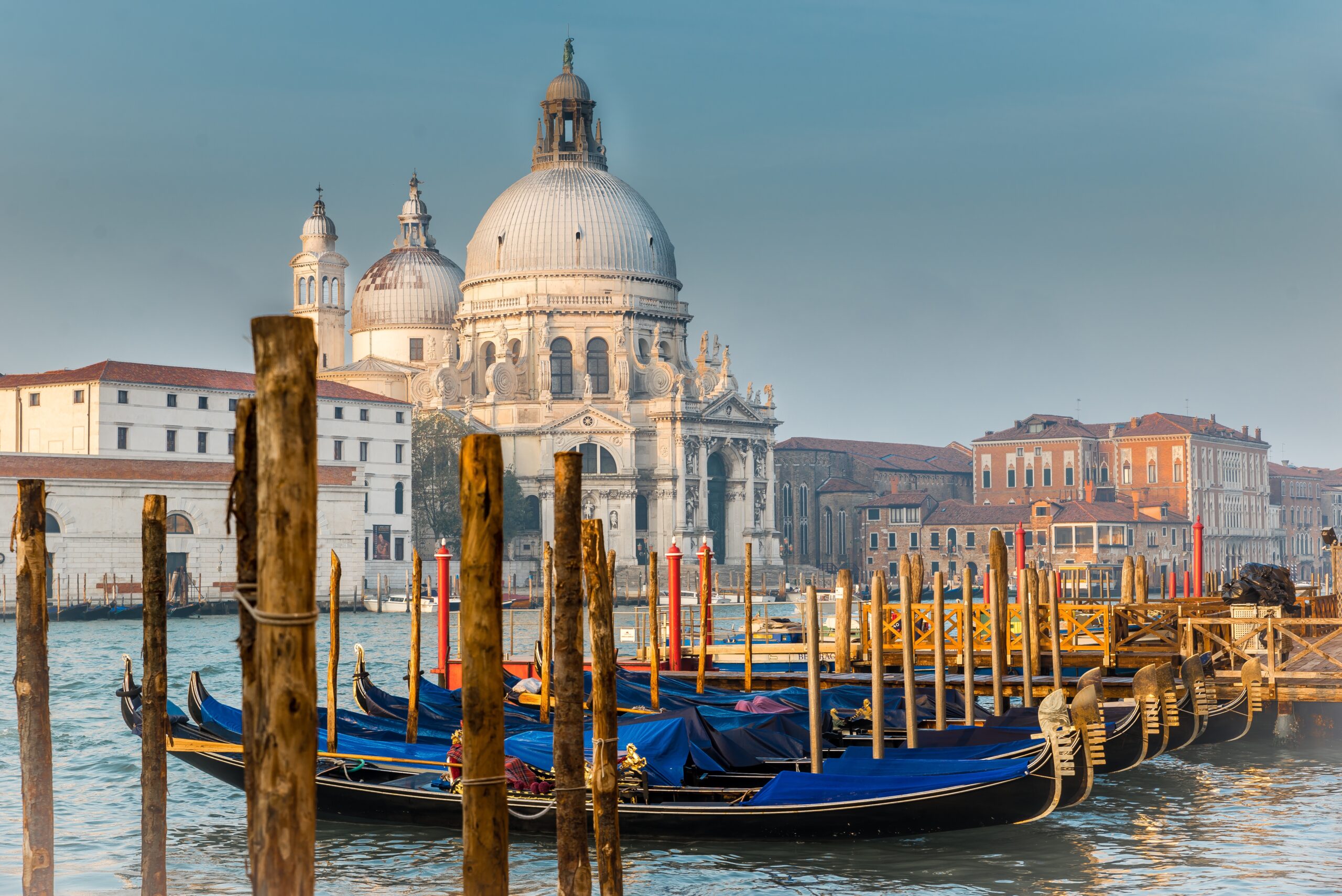 As you approach the church, you'll see its grand facade, which is adorned with statues of saints and other religious figures. The entrance is framed by two columns, each topped with a statue of an angel holding a crown. Once inside, you'll be struck by the church's vast, airy interior, which is filled with natural light.
The church's centerpiece is its massive dome, which rises to a height of 100 feet and is decorated with intricate frescoes depicting scenes from the life of the Virgin Mary. The dome is supported by four huge pillars, each of which is decorated with statues of saints and angels. Look up at the ceiling and you'll see a stunning painting of the Virgin Mary surrounded by cherubs.
One of the most impressive features of Santa Maria della Salute is its high altar, which is decorated with marble sculptures and mosaics. The altar is flanked by two massive columns, each of which is topped with a statue of an angel. Above the altar, you'll see a painting of the Virgin Mary with the infant Jesus, surrounded by a host of angels.
As you wander around the church, take a closer look at the intricate carvings on the walls and ceilings, which are the work of some of the most talented artists of the era. You'll also find several chapels dedicated to various saints, each with its own unique artwork and decorations.
Finally, don't forget to admire the views from the church's terrace, which offers breathtaking panoramic views of the Grand Canal and the surrounding cityscape.
In conclusion, Santa Maria della Salute is a magnificent example of Venetian Baroque architecture, and a must-see destination for anyone interested in art, history, or religious architecture. Its beauty and grandeur will leave you spellbound and provide a unique perspective on Venice's rich cultural heritage.