Geneva, a picturesque city nestled on the shores of Lake Geneva in Switzerland, is a true gem of Europe. Renowned for its international diplomacy, breathtaking natural scenery, and high standard of living, Geneva offers residents a unique and enriching experience. This article explores the myriad of reasons why living in Geneva is a dream come true for individuals seeking an exceptional quality of life.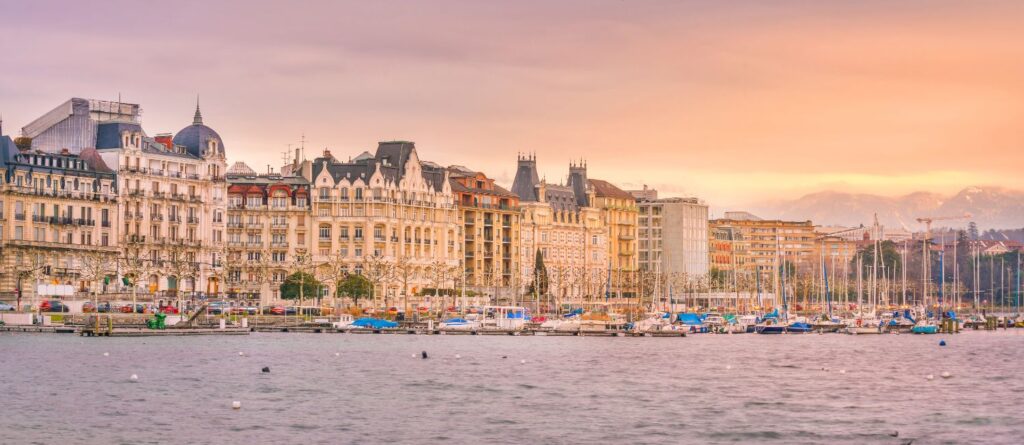 Rich Cultural Heritage:
Geneva boasts a rich cultural heritage that is deeply intertwined with its international reputation. Home to numerous international organizations and institutions, including the United Nations and the Red Cross, the city exudes an atmosphere of cosmopolitanism and intellectualism. Residents have the privilege of interacting with professionals from diverse backgrounds, engaging in meaningful discussions, and attending high-profile conferences, seminars, and cultural events.
The city's vibrant arts scene is another highlight, with world-class museums, galleries, and theaters showcasing a wide range of exhibitions, performances, and productions. The Grand Théâtre de Genève, the Geneva Opera House, and the Museum of Art and History are just a few examples of the cultural treasures awaiting residents.
Natural Beauty:
Situated at the southern tip of Lake Geneva and surrounded by the majestic Alps, Geneva is blessed with awe-inspiring natural beauty. The city offers breathtaking views of snow-capped mountains, glistening lakes, and picturesque landscapes throughout the year. Residents can indulge in outdoor activities such as hiking, skiing, sailing, and cycling, immersing themselves in the splendor of nature.
The iconic Jet d'Eau, a massive water fountain situated on the lake, is a symbol of Geneva and adds to the city's enchanting scenery. The meticulously maintained parks, such as Parc des Bastions and Parc La Grange, provide tranquil havens for relaxation and leisurely strolls.
High Standard of Living:
Geneva consistently ranks among the top cities in the world for quality of life. The city excels in healthcare, education, safety, and infrastructure, ensuring a comfortable and secure environment for its residents. The Swiss healthcare system is renowned for its efficiency, accessibility, and high standards of care, while the educational institutions offer excellent opportunities for both local and international students.
Furthermore, Geneva's commitment to sustainability and cleanliness is evident in its well-maintained streets, efficient public transportation system, and dedication to green initiatives. Residents can enjoy a well-functioning public infrastructure, including reliable public transport, cycle paths, and pedestrian-friendly streets.
Culinary Delights:
Geneva is a paradise for food lovers, offering a culinary scene that caters to all tastes and preferences. From cozy traditional Swiss restaurants serving fondue and raclette to gourmet establishments offering Michelin-starred dining experiences, the city's gastronomy leaves nothing to be desired. The influence of international organizations has also brought a diverse array of cuisines from around the world, making Geneva a melting pot of culinary delights.
The city's local markets, such as the Marché de Plainpalais and the Carouge Market, offer an abundance of fresh produce, artisanal products, and regional specialties. Residents can savor the flavors of Swiss chocolates, cheese, and wines, while also exploring the vibrant street food scene and trendy cafes.
Multilingual and International Environment:
Geneva is a truly multilingual city, with French, English, and German being the most widely spoken languages. This linguistic diversity creates a unique cultural tapestry and makes Geneva an ideal destination for individuals seeking an international environment. The city's educational institutions, public services, and business sectors operate in multiple languages, providing residents with ample opportunities to expand their linguistic skills and cultural knowledge.