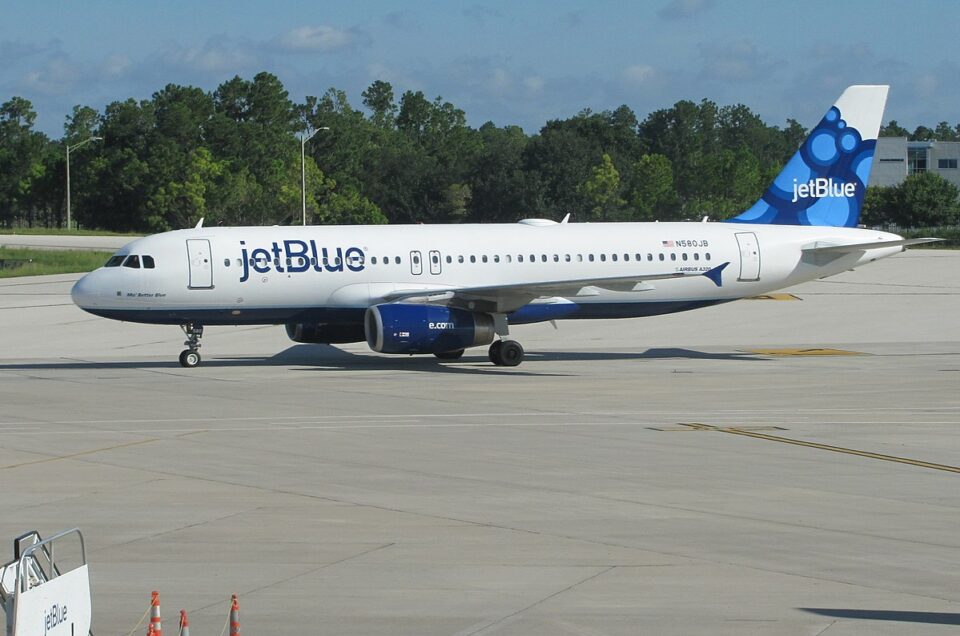 Telephone numbers
JetBlue's phone lines are open 24/7. 
North America
United States: 1-800-JETBLUE (1-800-538-2583)
Bahamas: 1-800-538-2583
Barbados: 1-877-596-2413
Bermuda: 1-800-884-9616
Costa Rica: 0800-012-1666
Cuba: 800 52583
Dominican Republic: 809-200-9898
Grand Cayman: 1-855-710-2951
Grenada: 1-8558402106
Haiti: 2229-2583
Jamaica: 1-800-963-3014
Mexico: 001-800-861-3372
Saint Lucia: 1-877-766-9614
St. Maarten: 001-877-306-4939
Turks & Caicos: 1-877-390-5447
Europe
UK: 08-082349058
France: 0800-904176
South America
Aruba: 297-588-5388
Colombia: 01800-9-156761
Curacao: 0800-0258
Ecuador: 800-538-2583
Peru: 080051061
Trinidad & Tobago: 1-800-538-2583
All other countries
All other countries (toll call): 1-801-449-2525
Some international phone numbers might not function on mobile devices.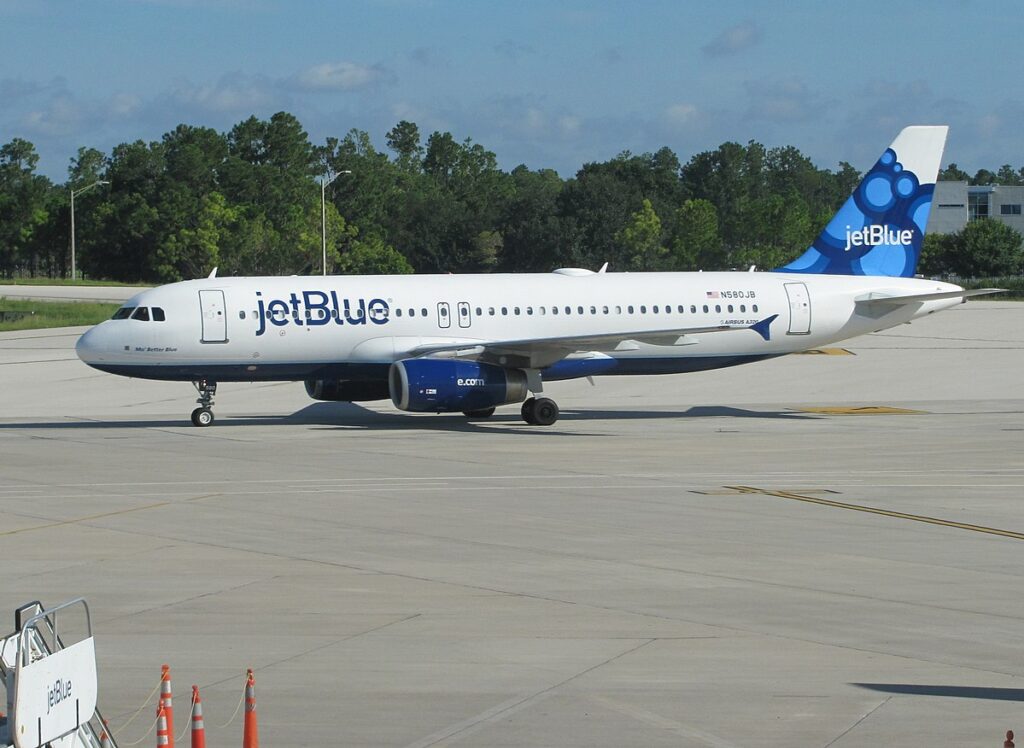 Different ways to contact JetBlue customer service
To contact JetBlue customer service, you have several options:
Phone: You can call JetBlue's customer service hotline. The specific phone number may vary depending on your location. Visit JetBlue's official website to find the appropriate phone number for your region. Dial the number and follow the prompts to speak with a customer service representative. See the number for your country on the list above.
Live Chat: JetBlue provides a live chat option on their website. Visit the JetBlue website and look for the "Contact Us" or "Help" section. You should find a chat feature where you can initiate a conversation with a customer service agent in real-time.
Email: JetBlue also offers email support. You can send an email detailing your inquiry or concern to the provided customer service email address. Again, you can find the email address on JetBlue's website in the "Contact Us" or "Help" section.
Social Media: JetBlue has an active presence on social media platforms such as Twitter and Facebook. You can reach out to their customer service team by sending a direct message or posting on their official social media pages. They typically respond to inquiries or complaints in a timely manner.
Airport Counter: If you're already at an airport, you can visit the JetBlue customer service counter or desk. The airline staff will assist you with any issues or questions you may have.
Remember, it's always a good idea to have your booking or flight information readily available when contacting customer service to help expedite the process.
Changing reservations
A $25 fee is charged for each person on the reservation when booking or changing a flight over the phone or through chat. By making a reservation on JetBlue.com or managing your current reservation from the Manage trips page, you can avoid the cost.
Arrangements made by a travel agent? On jetblue.com, via the Manage trips tab, reservations made through a travel agency, including online travel agencies (such as Priceline, Expedia, etc.), may be modified or canceled.
Please be aware that all travel agency bookings that may normally be self-managed on jetblue.com will be subject to a one-time $50 per-ticket (per-person) service fee for any ticket adjustments made by JetBlue.
About JetBlue's service level
JetBlue Airways, a prominent airline in the United States, has gained a reputation for its exceptional customer service. With a commitment to providing a superior travel experience, JetBlue has consistently gone above and beyond to ensure passenger satisfaction. From its friendly and attentive staff to its innovative initiatives, JetBlue has set itself apart in the airline industry by prioritizing customer service at every touchpoint.
JetBlue continually explores innovative ways to enhance the customer experience. One such initiative is their "Mint" service, which offers a premium travel experience on select routes. With lie-flat seats, artisanal dining options, and personalized amenities, JetBlue Mint ensures passengers receive a luxurious and comfortable journey. Additionally, the airline's mobile app and self-service kiosks provide seamless and convenient options for travelers to manage their bookings, check-in, and access real-time flight updates.
JetBlue understands that occasional issues or inconveniences may arise during travel. However, the airline stands out for its swift and effective resolution of such problems. Their customer service team is known for promptly addressing passenger concerns, providing alternatives, and offering fair compensation when warranted. JetBlue's commitment to promptly resolving issues showcases their dedication to customer satisfaction and sets a high standard in the airline industry.