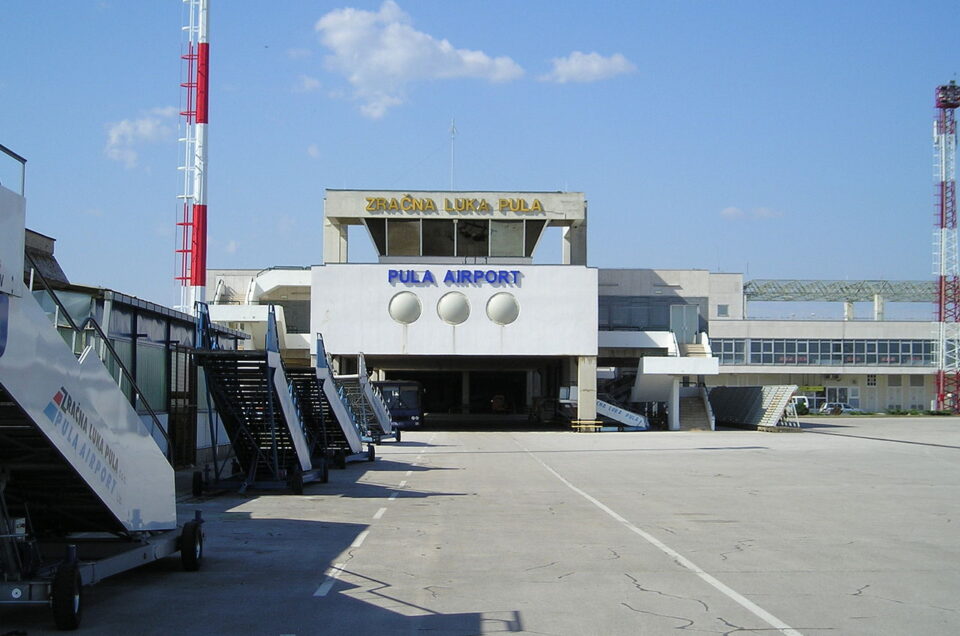 The international airport servicing the Croatian city of Pula is called Pula Airport, also known as Zra'na luka Pula in Croatian and Aeroporto di Pola in Italian. The airport, which is 6 kilometres from the city center, handled 777,568 passengers overall in 2019. It provides crucial air connection by serving as an alternate airport for a number of cities in eastern Italy and specific portions of Slovenia. The famed Brijuni National Park and the neighboring area of Istria, including Pula, are easily accessible from Pula Airport.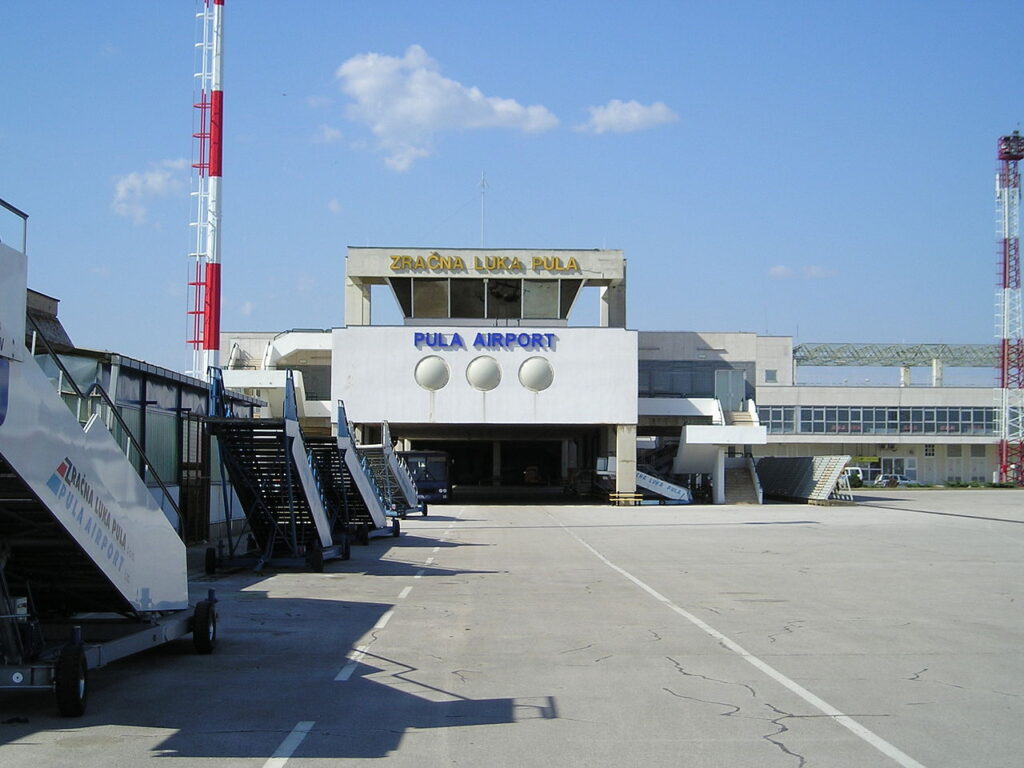 History
Pula Airport was first built for military use before becoming a civilian airport on May 1, 1967. The number of passengers passing through had significantly increased by 1987, reaching 701,370. A new terminal building was being built during that time, and it was finished in 1989 with a capacity for one million passengers yearly. However, there was a decrease in passengers as a result of the Croatian War of Independence. Over the following three decades, the airport gradually saw an increase in passenger flow, breaking the previous record established in 2018. Due to the significant percentage of vacationers, Pula Airport's flight numbers notable have a tendency to follow a clear seasonal trend.
Facilities
The airport has a single terminal structure that can hold one million passengers annually. It serves both domestic and international flights, and travellers may find various café/snack bars and a duty-free store inside the terminal. The gates are reachable without the use of jet bridges by either walking from the terminal to the aircraft or using a bus transfer. Due to its convenient location, consistently pleasant weather throughout the year, and decreased flight activity in the winter, Pula Airport is popular by European carriers for training flights.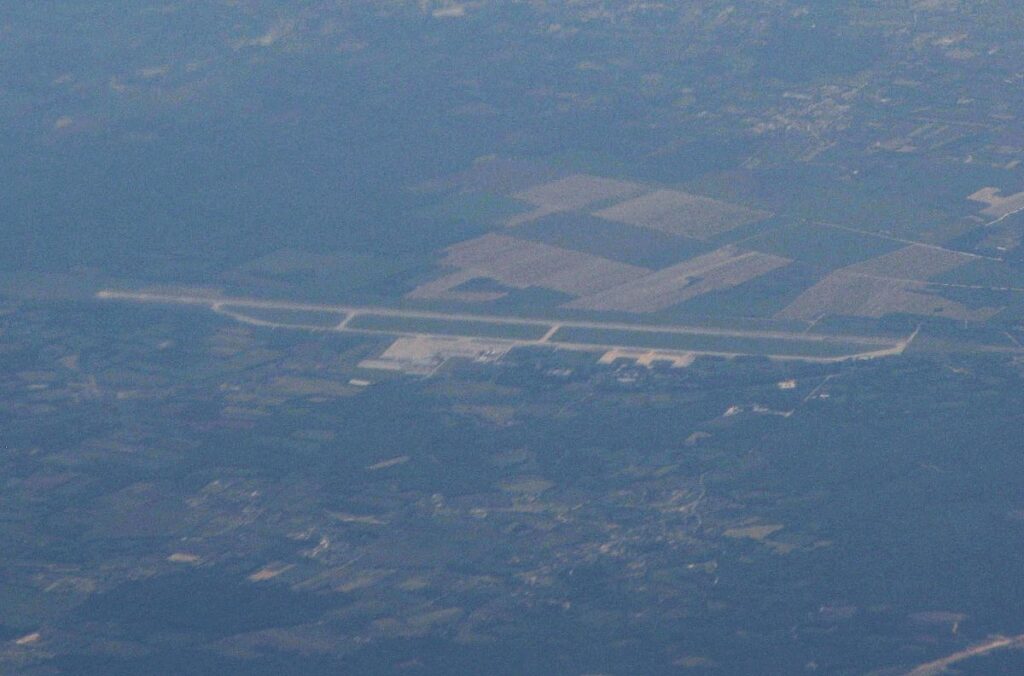 Transportation
All incoming flights are met by a shuttle bus that transports passengers to the heart of Pula, Verudela, Medulin, Fazana, and Rovinj.
A dedicated bus line connects the airport with Pula's city center for ground transportation. The bus schedule is changed each month to correspond with the arrival and departure of flights.
Between the airport ("Pula Zracna Luka") and the main bus station ("Bus Kolodvor") in Pula, there is a bus service as well. There are taxis that may take people to Verudela, a neighborhood outside of Pula, where the Hotel Palma and Histria are located.
Transfer prices
| | | |
| --- | --- | --- |
| Destination | Online tickets | Tickets in bus |
| Pula Airport – Pula (hotel & camps) | 3€ | 4€ |
| Pula Airport – Verudela hotels | 5€ | 6€ |
| Pula Airport – Medulin hotels | 5€ | 6€ |
| Pula Airport – Fažana | 5€ | 6€ |
| Pula Airport – Rovinj | 16€ | 20€ |
You can also take a transfer to one of the Istrian cities like Porec, Umag, Novigrad, or Rabac. 
By taxi
The quickest and most convenient way to travel to and from Pula Airport is by taxi. About € 22.- will cost you to take a taxi from Pula Airport to the city center. Discover the ease of pre-booked taxis by booking your ride at Pula Airport.
By car
8 kilometers separate Pula Airport from the city's center. To reach Pula's center by car, it takes 15 minutes.
You can rent a vehicle at Pula Airport from companies including Avis, Budget, Enterprise, Europcar, Hertz, Sixt, and local suppliers. The best way to find and reserve a car is in advance. You can do this to cut costs and save time at the airport.
Airport parking
The official parking choices at Pula Airport range from expensive to inexpensive. The first five minutes are free. There are also more parking alternatives close to the airport. It's a good idea to make reservations online to secure the cheapest parking available.
Hotels
There are no hotels at Pula airport.
Airlines
At Pula Airport, the following airlines run both regularly scheduled and charter flights:
Air Serbia
British Airways
Croatia Airlines Zadar
Seasonal
easyJet
Edelweiss Air
Eurowings
Lufthansa
Norwegian Air Shuttle
People's
Ryanair
Scandinavian Airlines
Swiss International Air Lines
Trade Air
Transavia
TUI Airways
TUI fly Belgium
TUI fly Nordic
Passenger numbers
2011: 355,920
2012: 367,455
2013: 351,196
2014: 382,992
2015: 359,426
2016: 436,121
2017: 595,812
2018: 718,187
2019: 777,568
2020: 83,502
2021: 270,035
2022: 395,178
Incidents and accidents
On August 2, 2009, a private Piper PA-46-310P Malibu aircraft flying from Frankfurt to Pula experienced a landing gear breakdown, causing the aircraft to crash on its main landing gear after running out of fuel. During landing, the plane's nose made contact with the runway, seriously damaging it. Fortunately, none of the five passengers suffered injuries. Another incident happened on September 21, 2011, when a private Piper PA-46-350P Malibu Mirage's left main gear disintegrated while the aircraft was aligning with the runway following a 180-degree turn. The jet suffered minimal damage, and the runway was shut down for three hours. Fortunately, none of the four people on board suffered injuries.
Nearby airports
Croatian airports
Rijeka Krk Airport (62km)
Zadar Airport (144km)
Zagreb Airport (192km)
Italian airports
Trieste Airport (110km)
Venice Airport (141km)
Ancona Airport (149km)
Treviso Airport (159km)
Other nearby airport include Ljubljana Airport in Slovenia (154km) and Klagenfurt Airport in Austria (198km).
Top 5 things to do in Pula
Explore the Remarkable Pula Arena: No visit to Pula would be complete without witnessing the grandeur of the Pula Arena. This well-preserved Roman amphitheater, built in the 1st century AD, is one of the largest and most impressive of its kind. Immerse yourself in the past as you step inside this historical monument, marveling at its towering walls and imagining the spectacles that took place here. The arena also hosts various events, including concerts and film screenings, creating a truly memorable experience.
Wander through the Old Town: Take a leisurely stroll through the narrow, winding streets of Pula's Old Town, and you'll find yourself transported back in time. Admire the elegant Roman architecture, including the imposing Arch of the Sergii and the well-preserved Temple of Augustus. The charming squares, such as the Forum and the Giardini, offer delightful spots to relax and soak in the city's atmosphere. Explore the vibrant local markets, boutique shops, and traditional restaurants, where you can savor the flavors of Istrian cuisine.
Discover the Breathtaking Brijuni Islands: Just a short boat ride away from Pula, the Brijuni Islands await your exploration. This archipelago of fourteen islands, surrounded by crystal-clear waters, is a true paradise for nature lovers. Explore the national park, home to diverse flora and fauna, or simply relax on the pristine beaches. Don't miss the opportunity to visit the Safari Park, where you can encounter exotic animals from all over the world. The Brijuni Islands offer a serene escape from the hustle and bustle of the city.
Immerse Yourself in Pula's Underwater World: Pula's coastline is renowned for its exceptional diving opportunities. Whether you're a seasoned diver or a beginner, there are numerous diving centers that offer guided tours and courses. Explore the vibrant marine life, dive to ancient shipwrecks, and discover the hidden treasures beneath the Adriatic Sea. The underwater world of Pula promises unforgettable experiences for diving enthusiasts of all levels.
Soak up the Sun at Beautiful Beaches: Pula boasts an array of stunning beaches, inviting visitors to relax and unwind. One of the most popular is the Verudela Beach, with its clear waters and pebbly shores. If you prefer sandy beaches, head to the nearby Medulin, where you can enjoy the long stretches of golden sand. For a more secluded experience, visit the enchanting Kamenjak Nature Park, offering picturesque coves and breathtaking cliffs. Sunbathe, swim, and indulge in the tranquil beauty of Pula's coastline.