Situated in the heart of Europe, Geneva, Switzerland offers an abundance of natural beauty, historical landmarks, and cultural treasures. While Geneva itself is a captivating city, there are several remarkable destinations nearby that should not be missed. From stunning alpine landscapes to picturesque medieval towns, here are three must-visit places near Geneva that will enchant any traveler.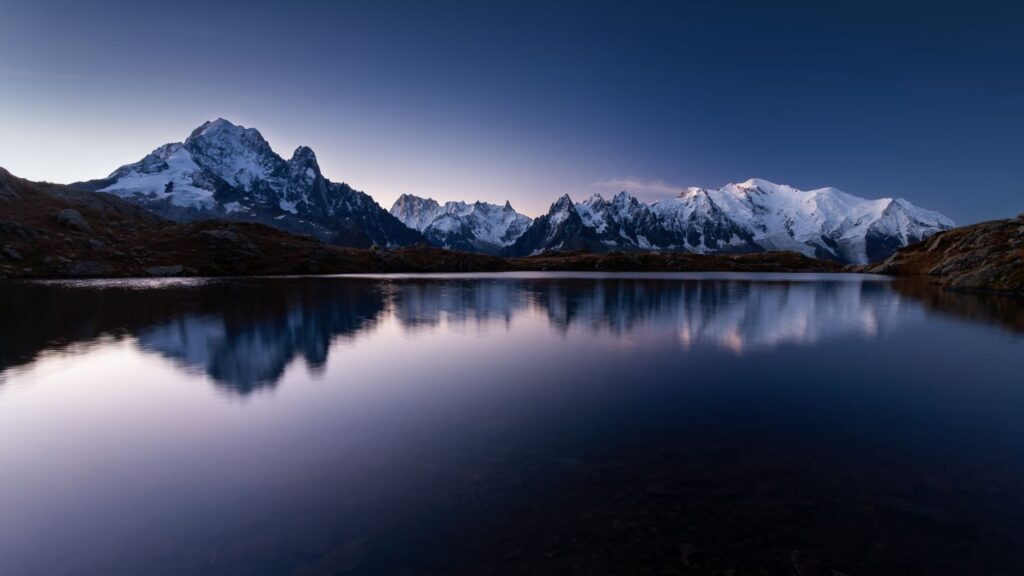 Chamonix-Mont-Blanc: Nestled in the French Alps, just 80 kilometers southeast of Geneva, lies the breathtaking town of Chamonix-Mont-Blanc. Known as the gateway to the European Alps, Chamonix offers an unforgettable mountain experience. The crown jewel of this region is undoubtedly Mont Blanc, the highest peak in Western Europe, standing tall at 4,810 meters. Adventurers flock here for world-class skiing and snowboarding in the winter, while hikers and climbers challenge themselves on the numerous trails and rock faces during the warmer months. The Aiguille du Midi cable car offers a thrilling journey to an altitude of 3,842 meters, providing awe-inspiring panoramic views of the surrounding peaks. Chamonix-Mont-Blanc is also home to charming streets lined with cozy cafés, chic boutiques, and exquisite restaurants, making it a delightful place to explore.
Annecy: Less than an hour's drive from Geneva, the enchanting town of Annecy beckons visitors with its fairytale-like beauty. Known as the "Venice of the Alps," Annecy is nestled on the shores of Lake Annecy, surrounded by majestic mountains. The town's medieval architecture and winding canals create a romantic and picturesque atmosphere. The highlight of Annecy is its stunning old town, with its colorful buildings, cobblestone streets, and flower-filled balconies. Stroll along the canals, visit the iconic Palais de l'Isle—a 12th-century castle-turned-museum—and indulge in delicious local cuisine at one of the waterside restaurants. For those seeking outdoor adventures, Lake Annecy offers opportunities for swimming, boating, and cycling along its scenic shoreline. Annecy hosts various cultural events and festivals throughout the year, further adding to its charm.
Gruyères: Situated just 85 kilometers northeast of Geneva, the medieval town of Gruyères captivates visitors with its rich history and world-renowned cheese. The town's most famous attraction is the Gruyères Castle, a remarkably preserved fortress dating back to the 13th century. Explore the castle's grand halls, admire the ornate architecture, and immerse yourself in the fascinating exhibitions that bring the region's history to life. A visit to Gruyères would be incomplete without savoring a taste of its eponymous cheese. The nearby La Maison du Gruyère offers an interactive experience where visitors can witness the traditional cheese-making process and sample the delectable cheese. As you wander through the charming streets, you'll also find quaint shops selling local crafts, chocolate, and other culinary delights. Gruyères' timeless beauty and gastronomic pleasures make it a captivating destination.
Conclusion: Geneva's close proximity to stunning natural landscapes and charming towns provides an opportunity for visitors to explore beyond the city's borders. From the awe-inspiring alpine heights of Chamonix-Mont-Blanc to the romantic canals of Annecy and the historical charm of Gruyères, these three destinations offer a diverse range of experiences for every traveler. Whether you seek adventure, culture, or simply a scenic escape, these nearby gems will leave an indelible mark on your journey.