Geneva, often referred to as the "Capital of Peace," is a picturesque city nestled on the shores of Lake Geneva in Switzerland. Known for its international diplomacy, beautiful landscapes, and rich history, Geneva offers a wide range of activities that cater to the interests of every traveler. From cultural landmarks and historical sites to natural wonders and exciting adventures, Geneva has something for everyone. In this article, we will delve into the diverse array of activities that await visitors in this captivating city.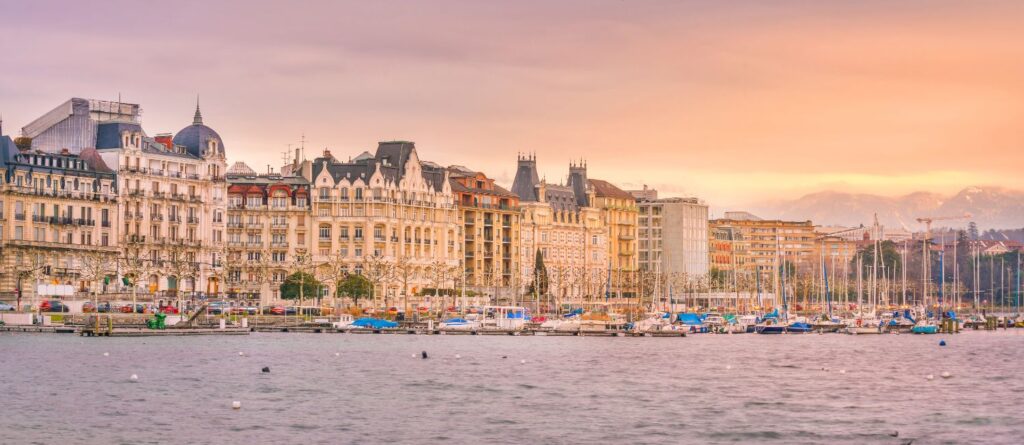 Immerse Yourself in Geneva's Rich History: Geneva boasts a storied past, and exploring its historical landmarks is a must-do activity. Start with the iconic Jet d'Eau, a towering water fountain located in Lake Geneva. Visit St. Pierre Cathedral, a beautiful structure dating back to the 12th century, and climb its towers for panoramic city views. Don't miss Maison Tavel, the oldest house in Geneva turned into a museum, which offers insights into the city's history. For history enthusiasts, a visit to the International Red Cross and Red Crescent Museum is highly recommended, shedding light on humanitarian efforts throughout the years.
Discover Cultural Gems: Geneva embraces a diverse cultural scene, featuring renowned museums and art galleries. The Museum of Art and History presents an extensive collection of fine arts, decorative arts, and archaeological artifacts. The Patek Philippe Museum showcases an extraordinary collection of timepieces, tracing the history of watchmaking. For those intrigued by science, the CERN (European Organization for Nuclear Research) offers an insightful journey into the world of particle physics.
Stroll through Quaint Old Town: Geneva's Old Town, known as Vieille Ville, is a captivating district filled with narrow streets, picturesque squares, and historical buildings. Take a leisurely stroll through its charming cobblestone lanes, lined with boutiques, cafés, and art galleries. Admire the Maison des Artisans, a haven for local artisans showcasing their craftsmanship. Pause at Place du Bourg-de-Four, one of Geneva's oldest squares, and enjoy a cup of coffee or a meal at one of its inviting outdoor terraces.
Explore the United Nations and International Organizations: As a global hub for diplomacy, Geneva hosts numerous international organizations. Take a guided tour of the United Nations Office at Geneva (UNOG) to gain insights into its vital role in global affairs. The Broken Chair, a striking symbol of opposition to landmines and cluster bombs, stands in front of the UNOG and is worth a visit. The International Red Cross and Red Crescent Museum mentioned earlier also offers a captivating exploration of humanitarian efforts.
Experience Nature's Splendor: Geneva is blessed with breathtaking natural beauty. Take a relaxing boat cruise on Lake Geneva and soak in the stunning vistas of the city and the surrounding Alps. Explore the verdant Parc des Bastions, home to the Reformation Wall, honoring Geneva's role in the Protestant Reformation. For a touch of adventure, head to Mont Salève, a nearby mountain offering hiking, paragliding, and panoramic views of the city and the Mont Blanc massif.
Indulge in Culinary Delights: Geneva's culinary scene is a blend of Swiss traditions and international influences. Sample delicious Swiss chocolates and cheeses at artisanal shops. Try local specialties such as fondue, raclette, and rösti at traditional Swiss restaurants. The city also offers a diverse range of international cuisine, reflecting its multicultural ambiance. Don't forget to savor a cup of exquisite Swiss coffee or visit a charming Swiss pastry shop for a sweet treat.